Question
How can I enable automatic updates for WordPress, Themes, and Plugins?
Answer
Staring in version 5.5, WordPress has included an auto-update section and this will allow you to configure the updates automatically.
With the introduction of WordPress Toolkit, we now offers the ability to make automatically update through the WordPress Toolkit interface directly inside of cPanel preventing the need to manually log in to the WordPress installation enable this per plugin, per theme, or for WordPress Itself greatly saving time.
To do this, you can navigate to your cPanel interface. Select WordPress Toolkit and the site you want. Once that is open, in the lower left corner, select "Autoupdate settings"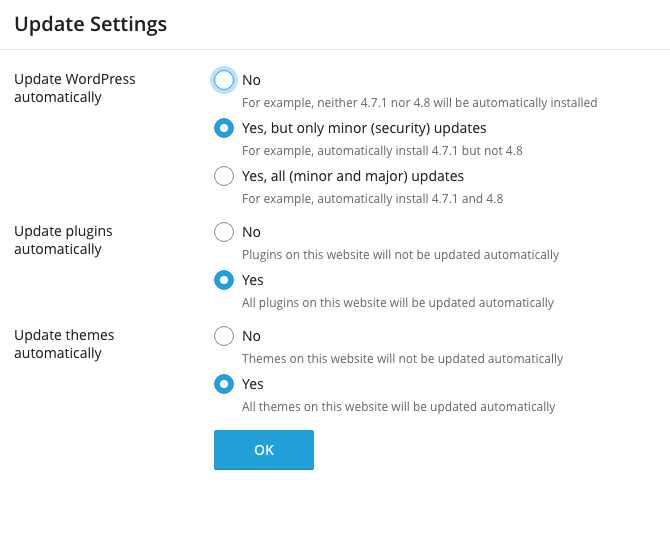 For Smart Updates, please see https://cpanel.net/wp-toolkit/ for additional information to see what WordPress Toolkit Delux can do for you.