When using the cPanel WP Manager, click the 'Manage' link next to your WordPress installation.
cPanel: Home -> Applications -> WP Manager
If the WordPress installation has not used 'Updates' before, the interface will take you to 'Site Software' page that will have the following messages.
Warning:
A newer version of WordPress (v4.8.3) is available. Since the system automatically disables updates for the legacy cPaddon, you must update the site via cPanel's Site Software interface.
Using the 'Site Software' link in this instance will generate the following errors.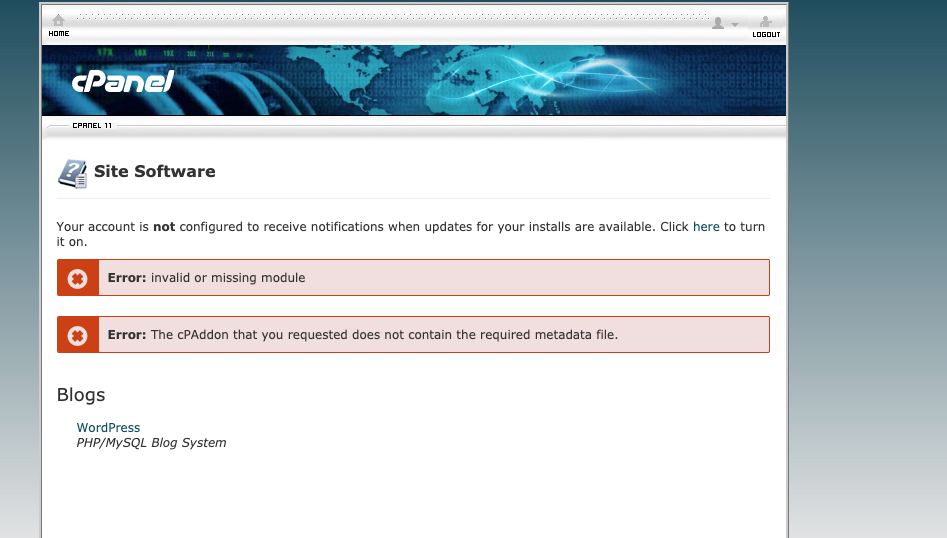 To remove these messages, you would need to toggle any of the 'Automatic Updates' options. It is not necessary to leave the 'Automatic Updates' enabled, but it must be toggled.
After toggling, you will see the correct message displayed under 'Automatic Updates'. This is shown in the following two images.
Update Enabled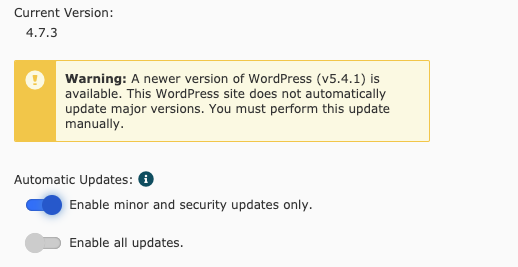 Update Disabled