Introduction
In this article, we will install the mod_pagespeed Apache module.
Procedure
Via SSH:
Run the following command.
yum install ea-apache24-mod_pagespeed
Via WHM:
Login into WHM and navigate to EasyApache 4 and click the blue Customize button.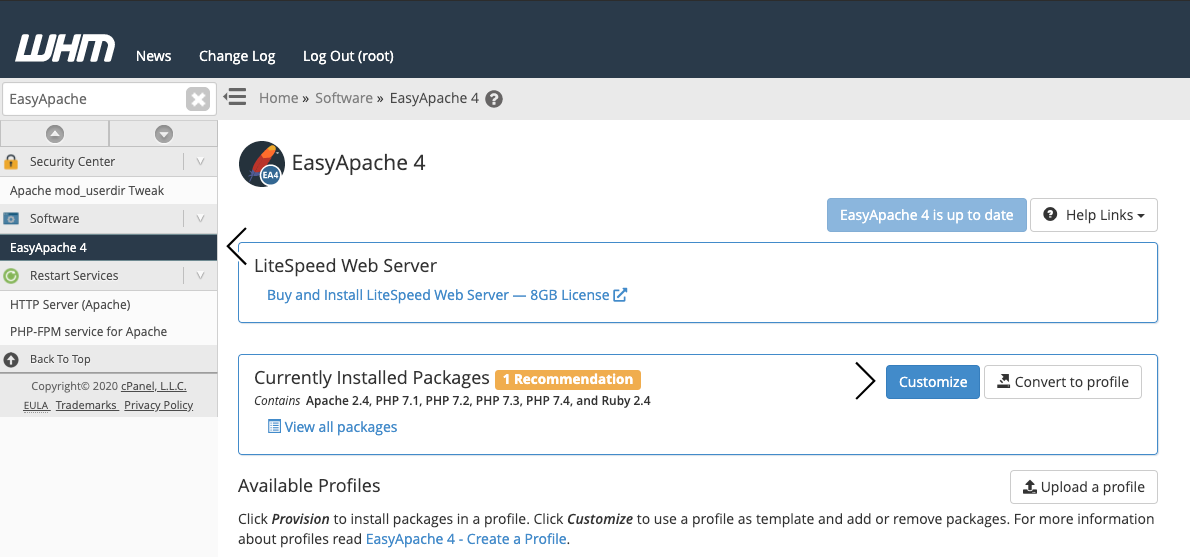 Click Apache Modules, search for pagespeed, then toggle the install slider for mod_pagespeed.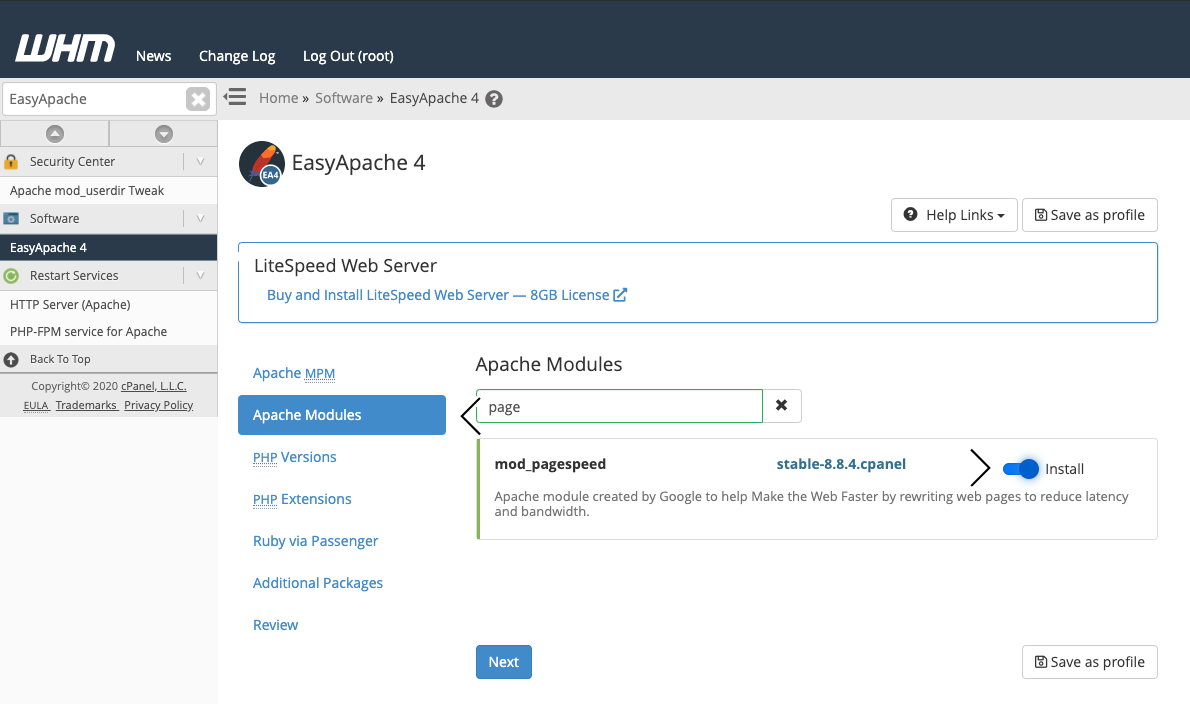 Click the review button.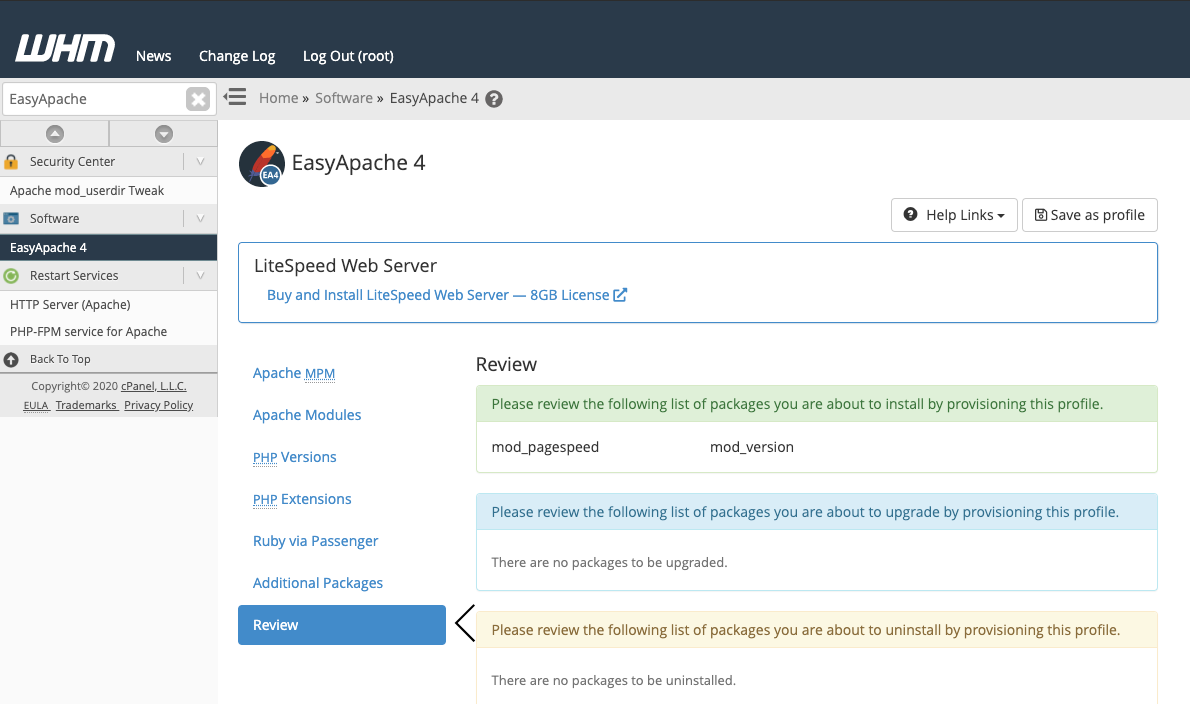 Click the Provision button at the bottom of the page.