Question
What is the proper way to remove a DNS zone on a cPanel server?
Answer
DNS zones can be removed from the Home >> DNS Functions >> Delete a DNS Zone page in WHM.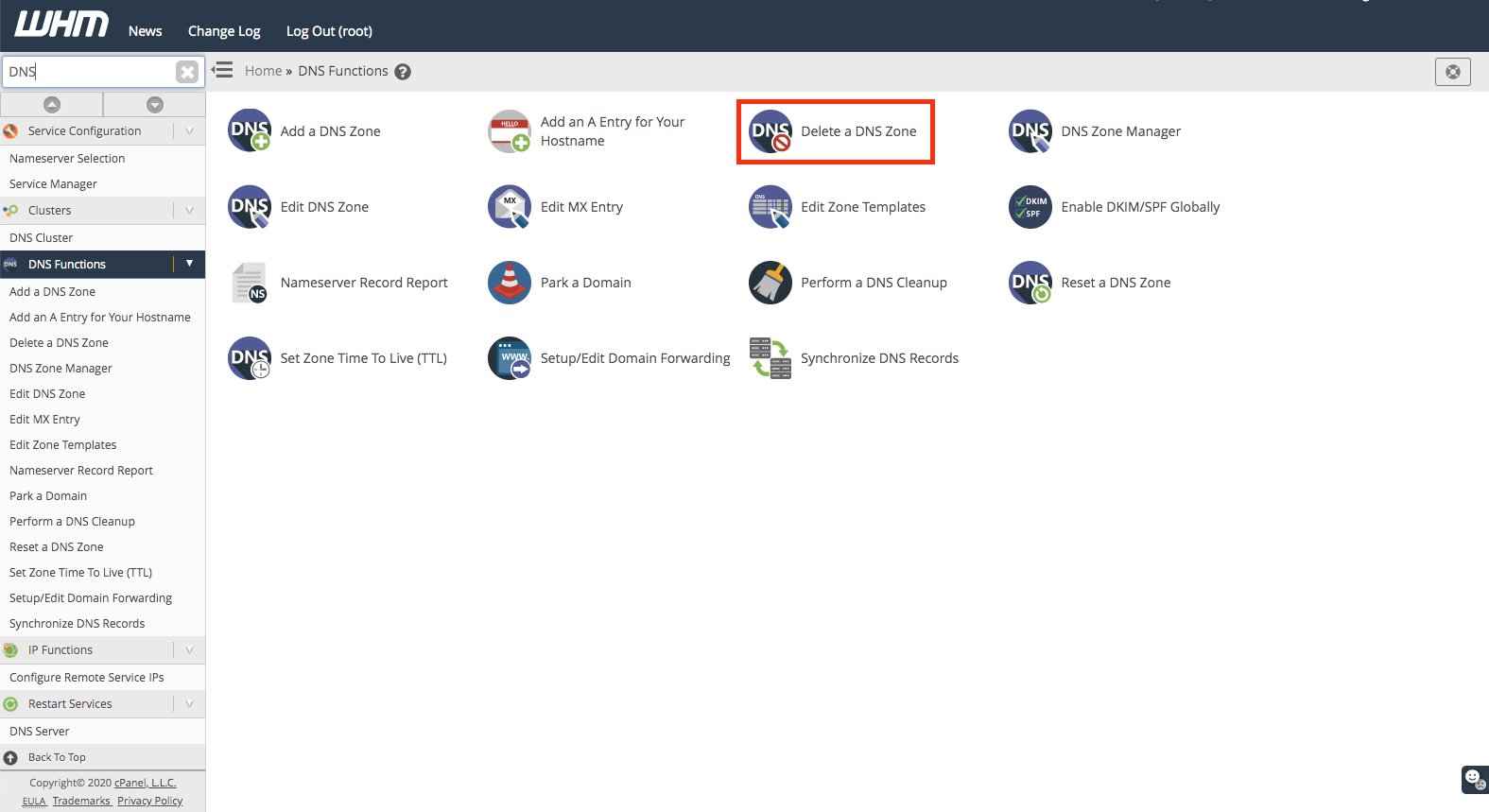 You can read more about this DNS Function in our documentation:
https://docs.cpanel.net/whm/dns-functions/delete-a-dns-zone/
You can also remove a DNS Zone by using the killdns script:
/scripts/killdns domain.com
This command should be used with caution, and generally should only be used for domains that are not managed by a cPanel account on the server.