Introduction
This article shows the location inside the cPanel interface where you can disable "Auto-Delete" from your cPanel Account "Spam Filter."
Procedure
1. Log into your cPanel Account.
2.
Navigate to the following location:
cPanel: Home -> Email -> Spam Filters
3. Locate the (Auto-Delete) toggle and slide it to the left.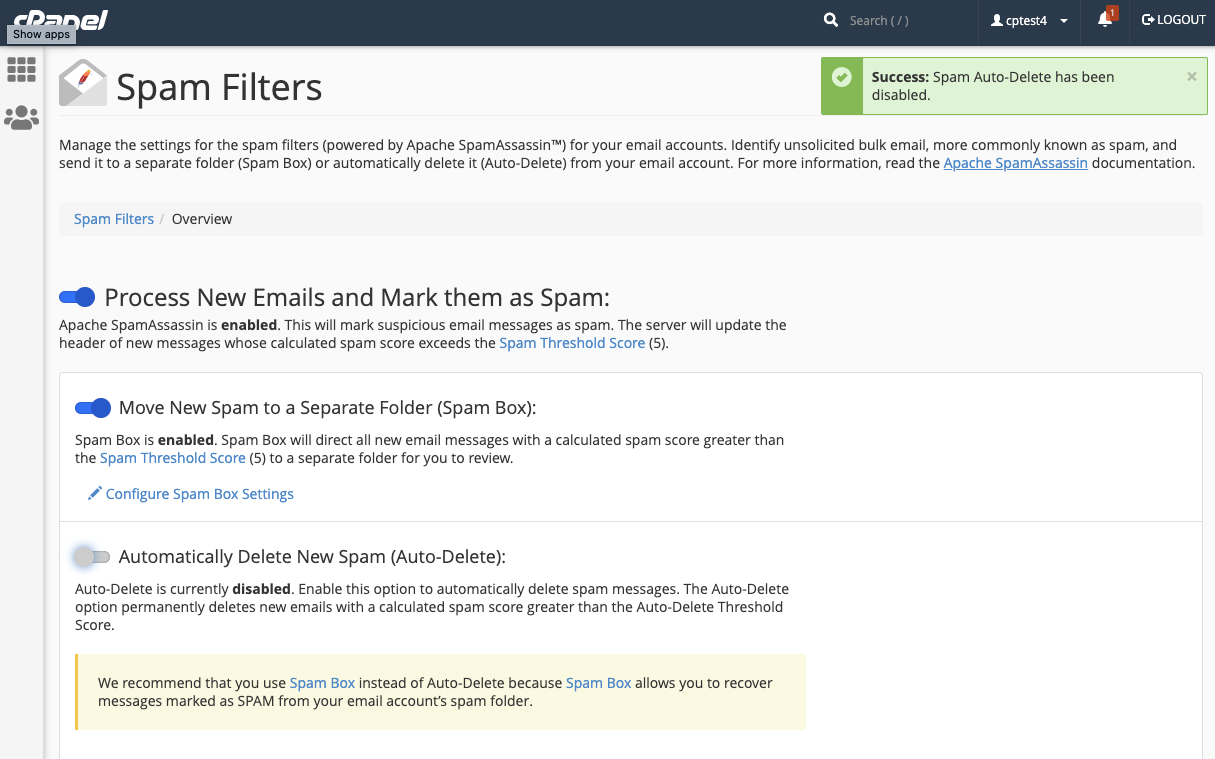 That's it.