Question
You have created a "hook" to run alongside a cPanel event, and wish to know if there is a WHM interface that can be used to view it, enable, and disable it. Is there a WHM interface for the Hooks system?
Answer
Yes.
WHM provides the following interface: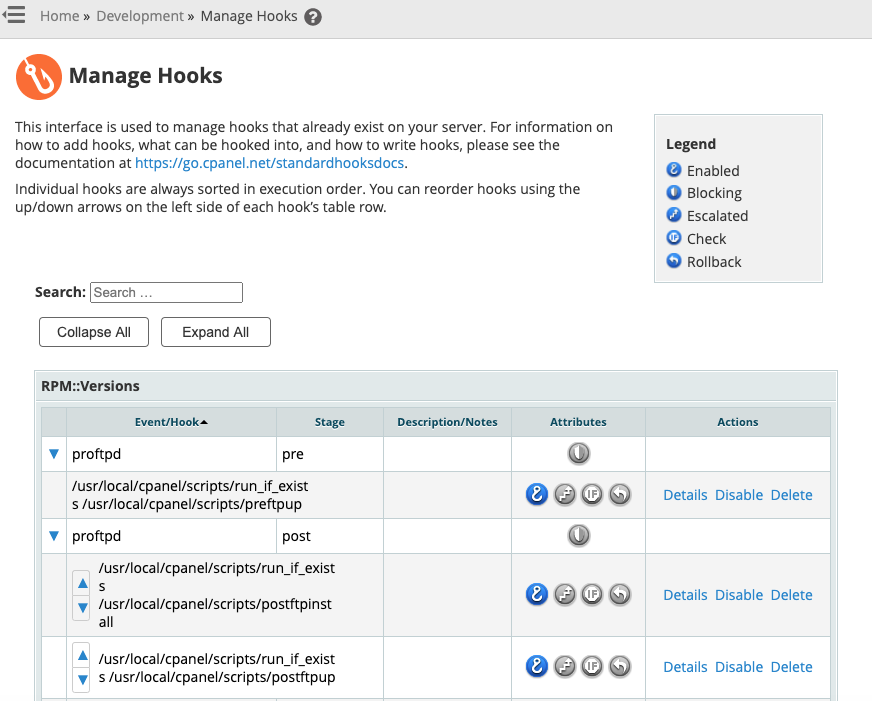 This provides an easier method to disable Hooks as needed during testing, and well as make view and edit Hooks.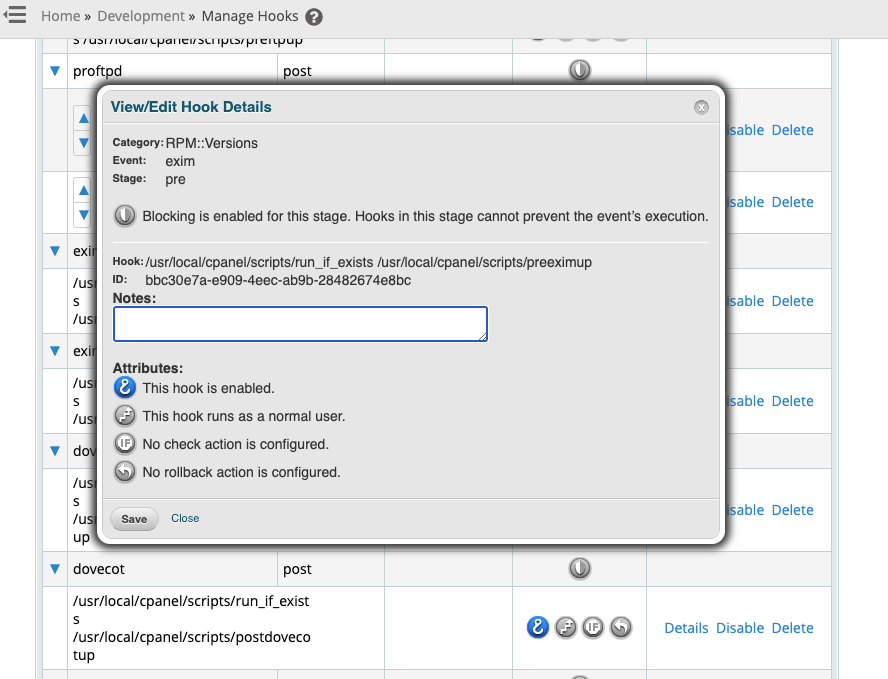 We recommend using this article in conjunction with the following: