Question
Why is my website very slow on CloudLinux?
Answer
Most of the time slowness is caused by the site reaching the resource limits set up in the CloudLinux LVE manager.
You can check to see if the account is hitting the LVE limits in WHM here:
Home » Server Configuration » CloudLinux LVE Manager » Users
Search for the user of the website, then click on the circular arrow icon under the "Actions" heading at the far right side to view the resource usage history graphs.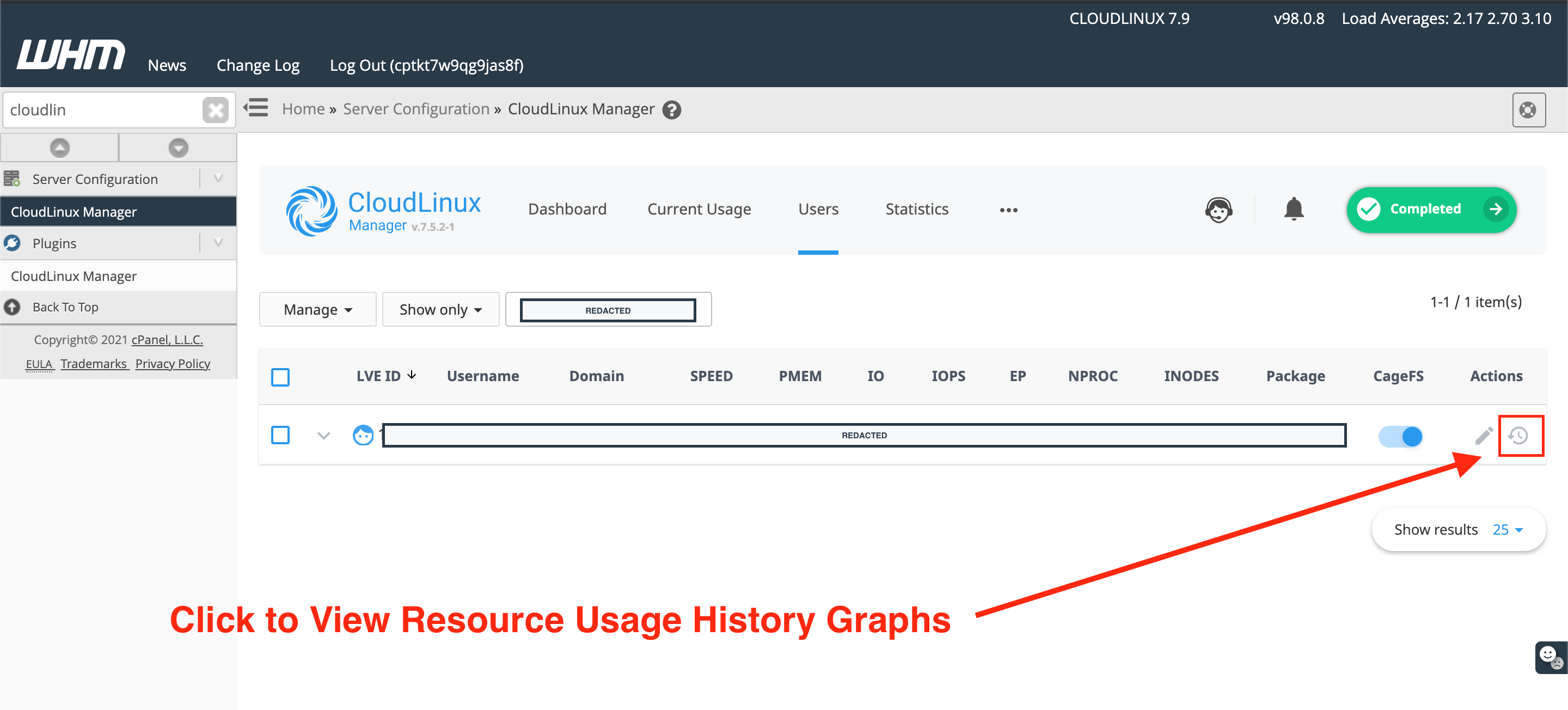 If you find that the account is hitting its limits you could increase the limits, or you could hire a developer to optimize the site so that it uses fewer resources.