Question
While using WP Toolkit, you may wish to know if the version of WordPress is updating to a 'minor' version or a 'major' version?
Answer
Minor versions of WordPress are three digits strong. Example: 4.7.1
Major versions of WordPress are two digits strong. Example: 4.8
Below is an image inside WP Toolkit; you see the current version of WordPress is 5.8.1. This version is a minor version, which usually contains security updates and ease-of-life features.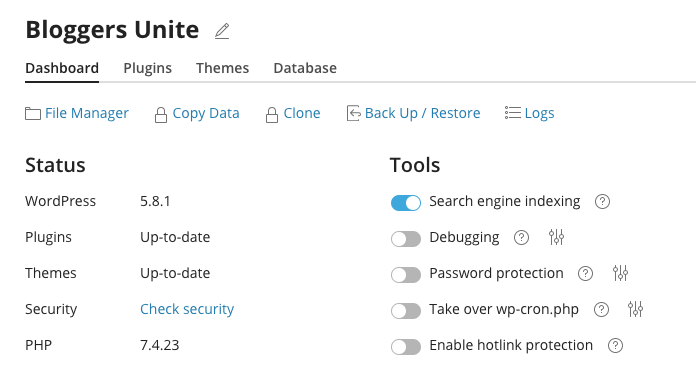 This information may be helpful if you are determining what update settings to use. The below image shows the WP Toolkit 'Update Settings' page.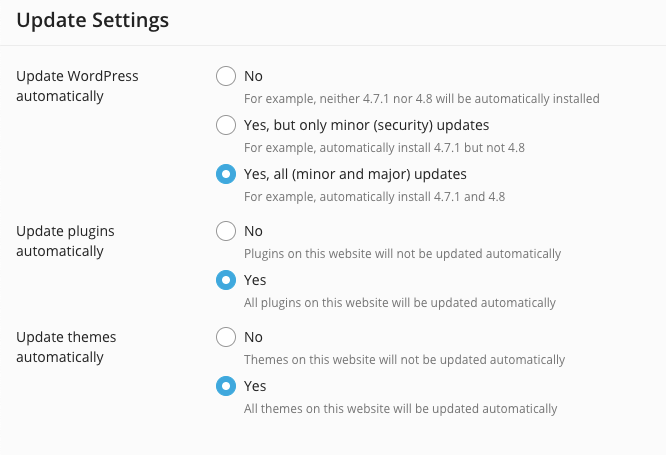 WordPress has more information on their versioning in their developer documentation.