Question
How do I clone/copy my WordPress hosted on cPanel?
Answer
cPanel includes WP Toolkit, which makes cloning WordPress sites easy. First, navigate to the WP Toolkit interface in either WHM or cPanel. Under the domain, you would like to clone, click clone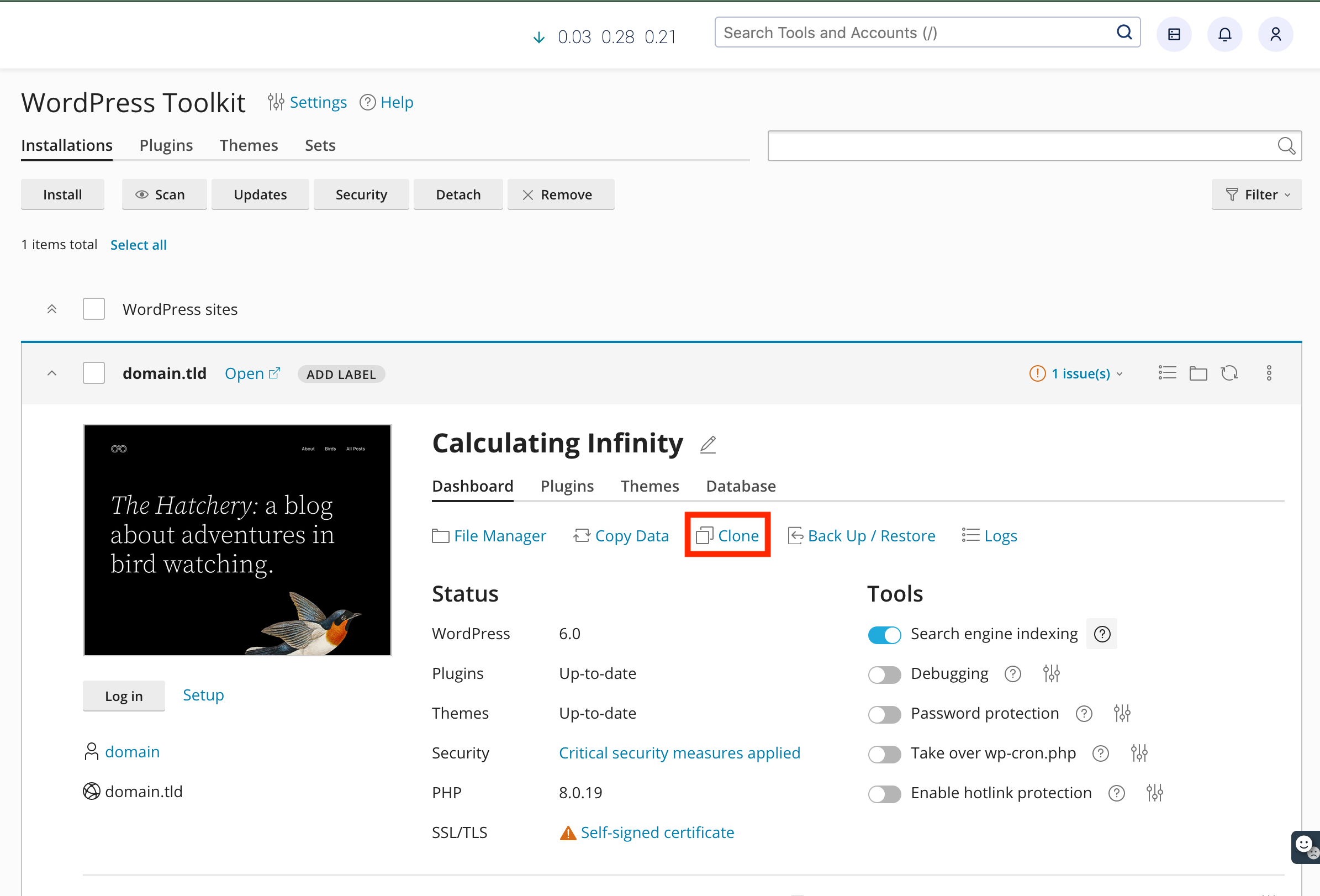 After clicking clone, a window will pop up asking if you want to clone the WordPress on a new subdomain or an existing domain.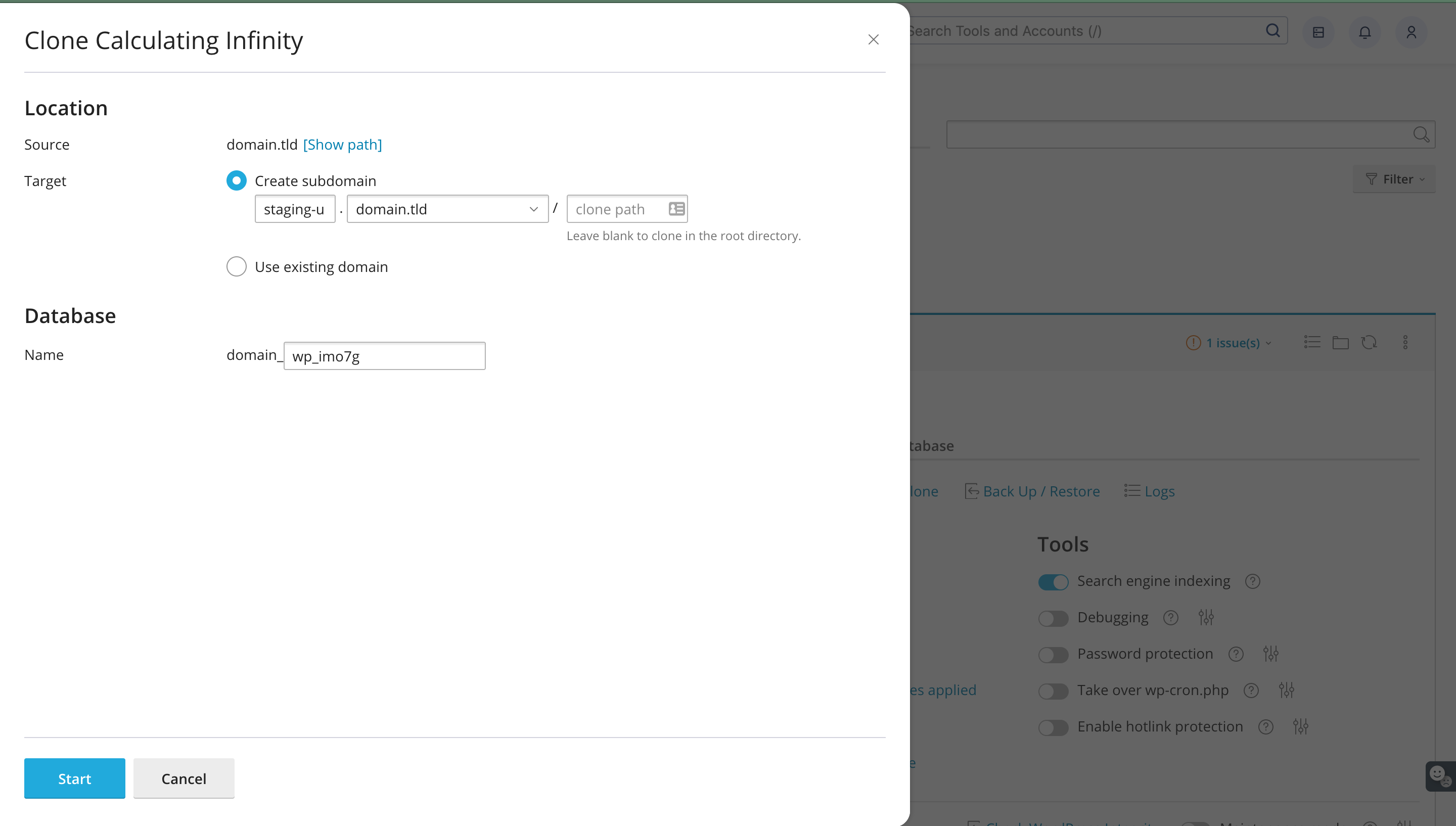 After configuring the subdomain click Start and the cloning process will begin. When the cloning is complete you will receive a notification that your website was cloned.