Introduction
How to enable email compression. This will only compress messages after you enable this setting. It does not compress existing messages.
Procedure
Go to WHM » Service Configuration » Mailserver Configuration.
Enable Compress Messages.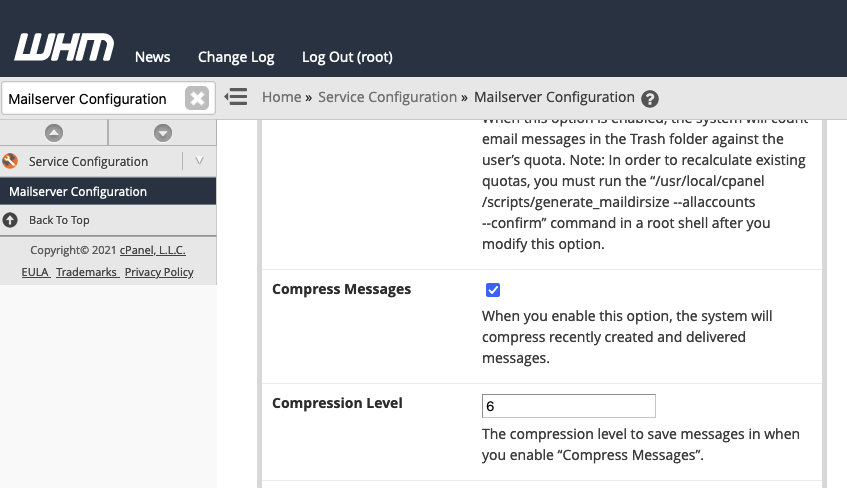 You may also tweak the Compression level by entering an integer between 0 and 9, where 0 is the default compression level and 9 is the highest compression level.
For more information, please read the following article: https://docs.cpanel.net/whm/service-configuration/mailserver-configuration#compress-messages.