Introduction
Below is the full instruction on how to update/change Wordpress User's password via PHPmyadmin if "Lost Password" functionality isn't working for you.
Procedure
1. Log into cPanel user interface
2. Click phpMyAdmin
3. Look for your Wordpress' database
4. Click (+) to expand the database table, and locate "wp_users" table

5. Click on "Edit" on the Wordpress User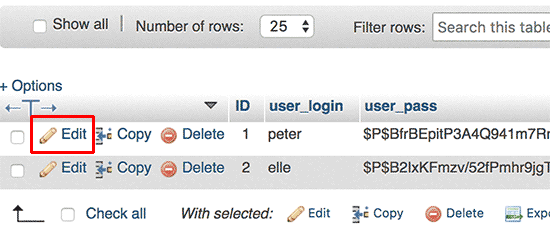 6. Delete the value within "user_pass" and put in your new password and then set the "Function" to MD5.

That's it! You should be able to log into your Wordpress Dashboard under the new password now.