Introduction
In order to provide access to your files via FTP, an FTP account will need to be created. Luckily, creating an FTP account is easily accomplished in your cPanel account.
Please note, in order for FTP to be able to be used it must first be enabled on your server: How do I enable FTP for my server and users
Procedure
To create an FTP account, log in to your cPanel and access the "FTP Accounts" tool. At the top of this tool, you will see the interface to create an FTP account.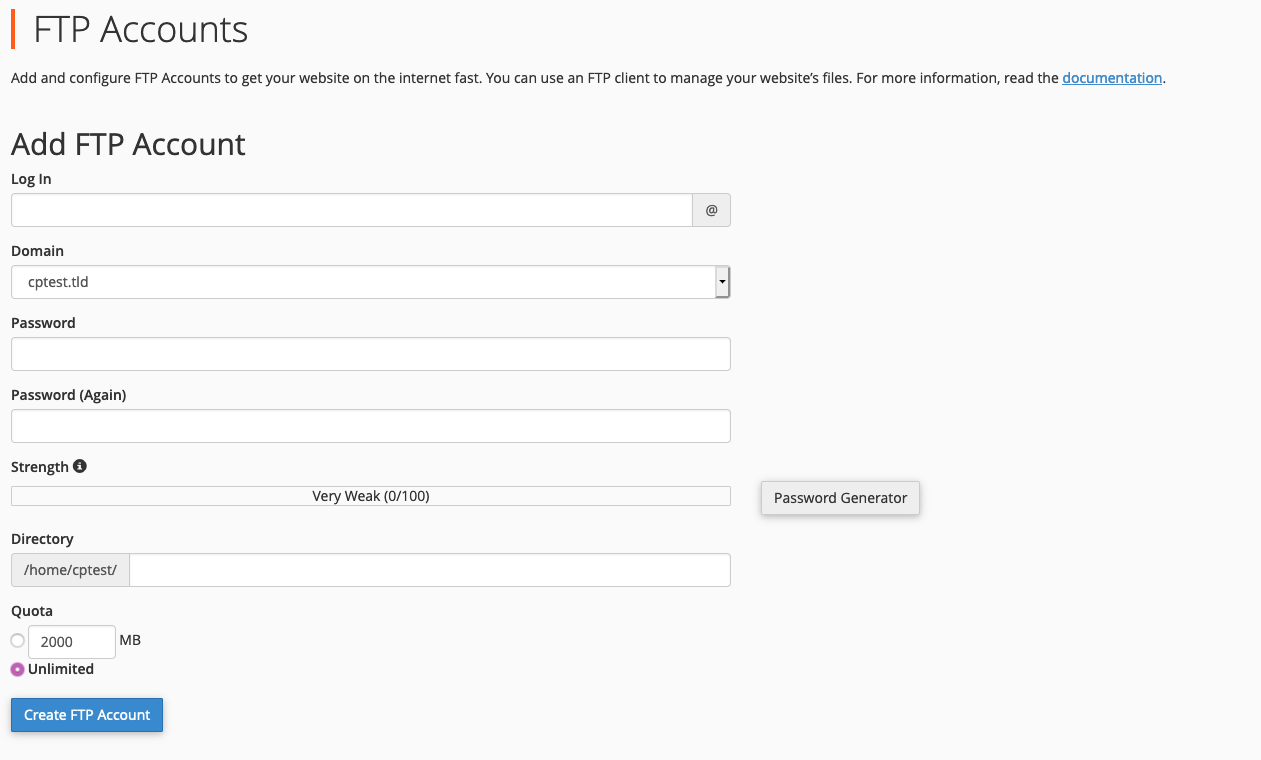 To create an FTP account, perform the following steps:
Enter the desired username in the Log In text box.
Select the desired domain from the Domain menu.
Enter and confirm the new password in the appropriate text boxes.
Enter the FTP account's home directory.

NOTE: The Directory text box defines the new FTP account's top level of directory access. For example, if you enter example in the Directory text box, the FTP account can access the /home/$user/example/ directory and all of its subdirectories.

Enter the disk space quota, or select Unlimited.
Click Create FTP Account. The new account will appear in the FTP Accounts table below.