Introduction
This article shows where to change the password for a MySQL Database User from inside the cPanel interface.
Procedure
1. Log in to the cPanel interface.
2. Navigate to the following location:
cPanel: Home -> Database -> MySQL Database

3. On the new page, locate the MySQL user you wish to change the password.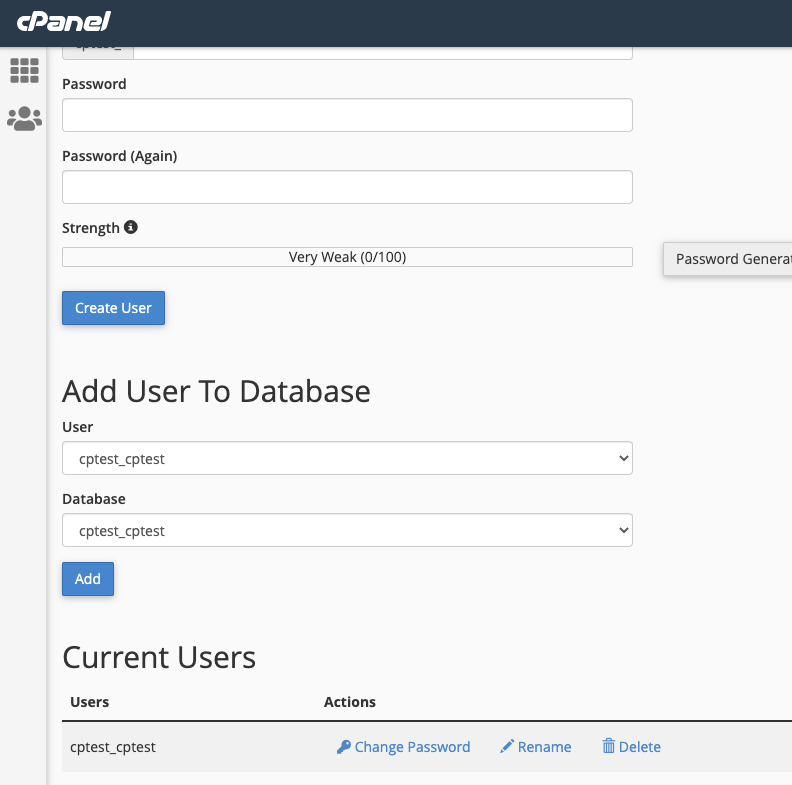 4. Click the 'Change Password link.
5. Change the password on this page to your MySQL User.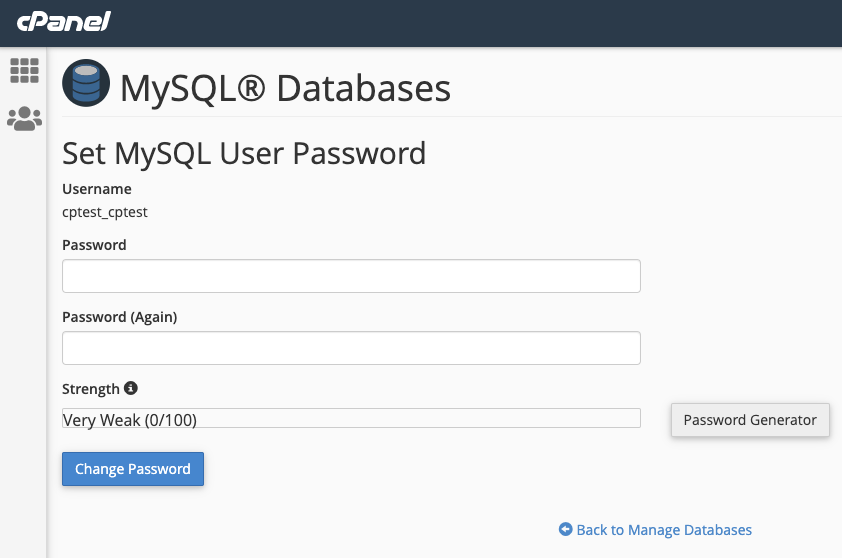 6. Click 'Change Password'.
That's it.