Introduction
You may want to transfer your existing EA4 profile to a new server.
Procedure
On the source server: Create a profile from the Currently Installed Packages by clicking on 'Convert to Profile' or download an existing profile by scrolling down a bit. If you are creating a profile, give it a name. Click on download to get a .json file that contains the configuration for that profile.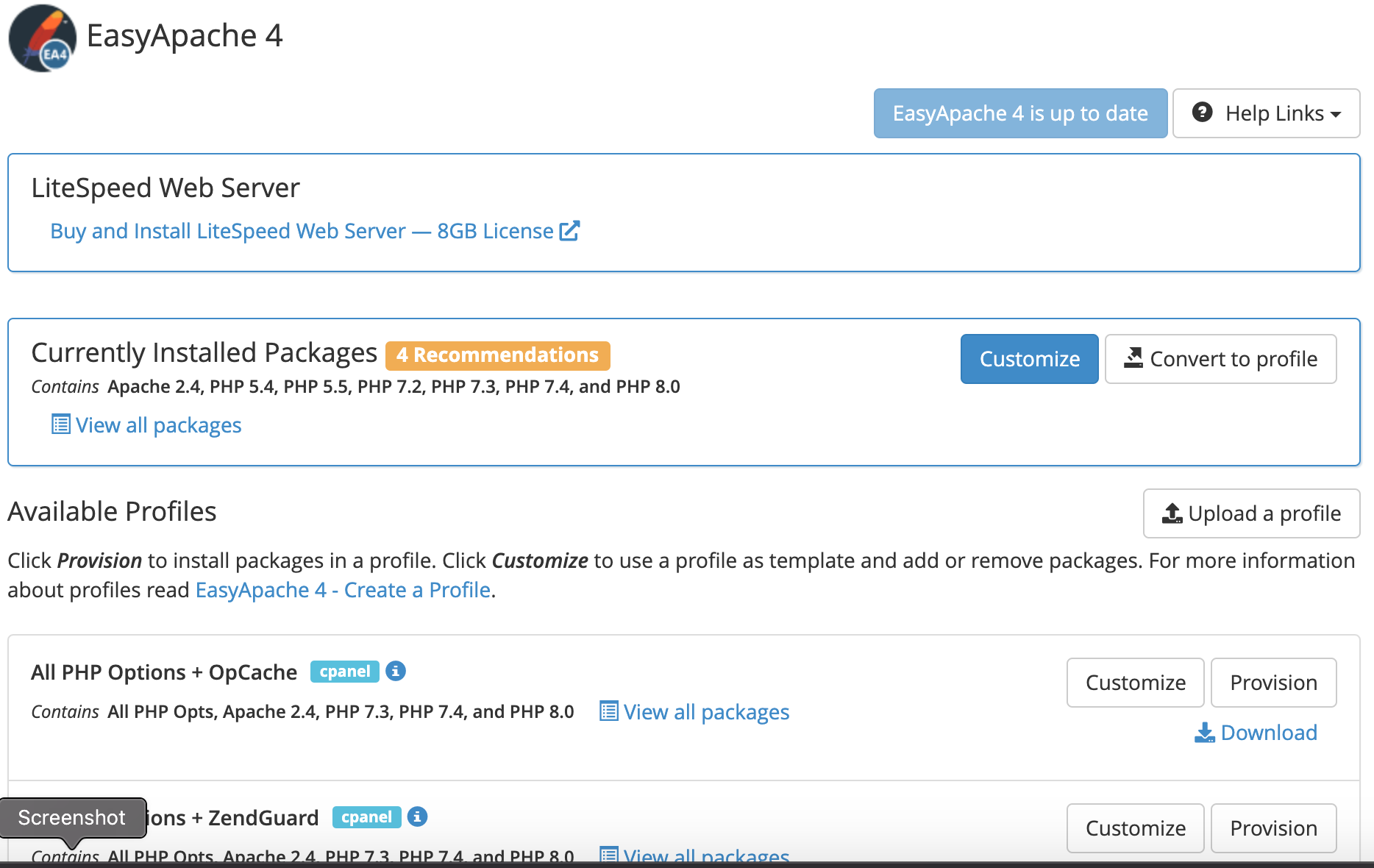 On the target server where you want to transfer the EA4 profile:
Go to the same EasyApache4 page in WHM and click on 'Upload a Profile' then browse the previously downloaded name_of_the_profile.json file. The page will refresh now; scroll down to find the profile you uploaded and click on 'Provision'.