Introduction
The "backup" interface inside of cPanel allows you to generate and download full or partial cPanel backups without root-level access to the server.
Procedure
Simply navigate to cPanel >> Files >> Backup and you will see the options for "Download a Full Account Backup" and then various options for generating different types of partial backups underneath this.
Selecting "Download a Full Account Backup" will bring you to a page that lets you start the process and also choose to have an email sent to you once the process finishes if wanted.
Once you have a full backup generated and navigate back to "Download a Full Account Backup", you will see that there is now a backup listed that you can now download to your local machine.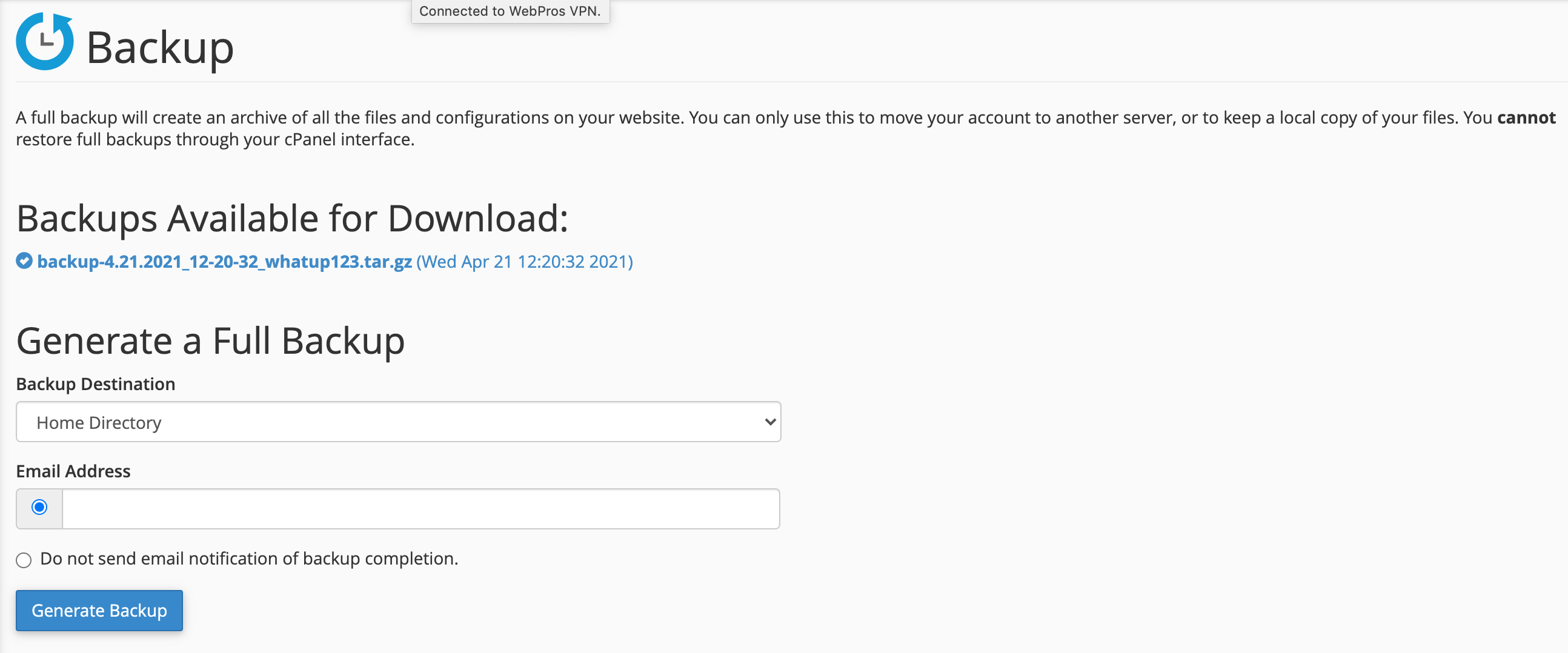 Once you have downloaded the backup, the following article explains how you can restore said backup from WHM if needed.
Restore an account from a backup file on the server
For more information on the backup interface in cPanel, please see the following documenation.