Symptoms
When navigating to cPanel's Disk Usage screen, you'll be able to see one directory has a full blue bar.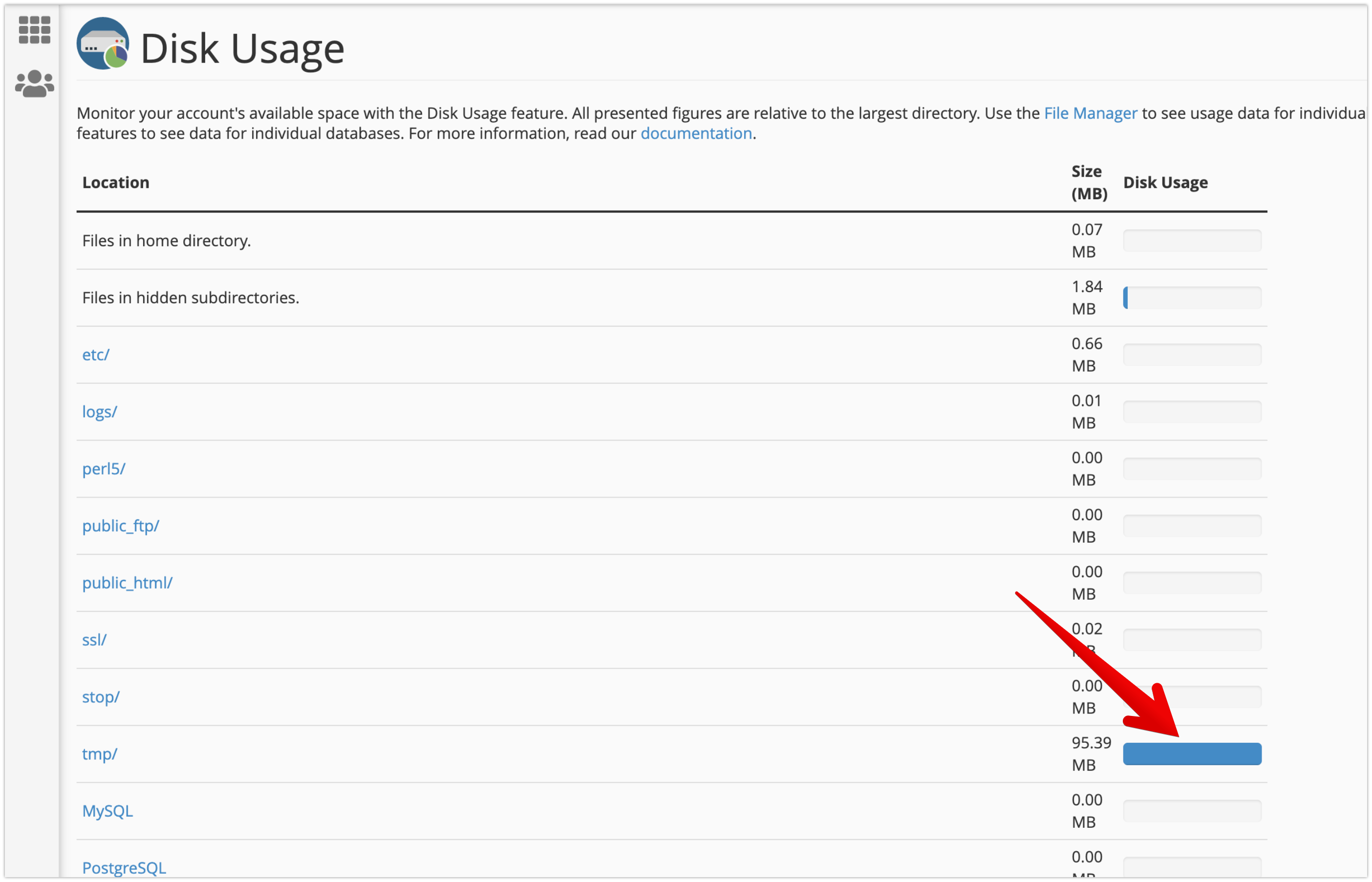 Description
This blue bar does not represent how full a directory is. The size of the bar graph represents how much space is being used in comparison to the other directories listed. So if my /tmp directory is very large but only has a single small file inside, and my other directories have no files, the screen will show a full blue bar for /tmp.


Reference how our documentation describes this feature:
The bars in the graph represent disk usage amounts relative to the largest directory.
In this case it's important to keep in mind that this bar graph represents relative disk usage.