Introduction
Often at time, when you schedule to store too many backups on the server, it could cause disk space to fill up. When that happened, you will not be able to log into the server via GUI.
In order to avoid this from happening, it is best practice to configure your backups to be store at a lower retention.
Procedure
1. Log into WHM as root
2. Click Backup Configuration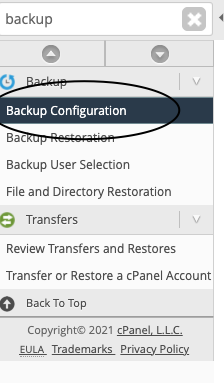 3. Under Scheduling and Retention, configure the retention amount for daily, weekly or monthly. If you are not keeping daily, weekly, or monthly, just simply un-check the button next to the option.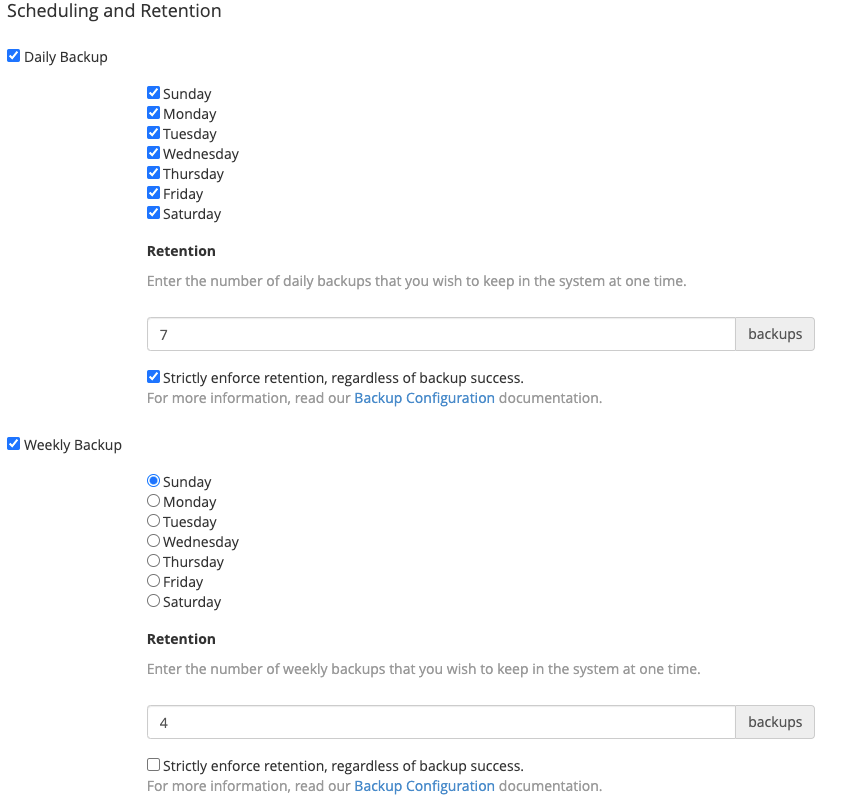 4. Scroll down to the bottom of the page and click "Save Configuration"

Note: By updating the retention copies, the backups that were stored before the retention copies updated will not be deleted, and would still requires manual deletion.
For further information, you can review in our official cPanel documentation: