Introduction
When changing the maximum allowed attachment size in Webmail two changes are required to be made, cPanel's internal PHP settings need to be modified, and the maximum message size needs to be increased in Exim
Procedure
The first change you want to make is to increase the maximum upload size and the max POST size for cPanel's internal PHP. You can make these changes these settings inside WHM in Tweak Settings under PHP: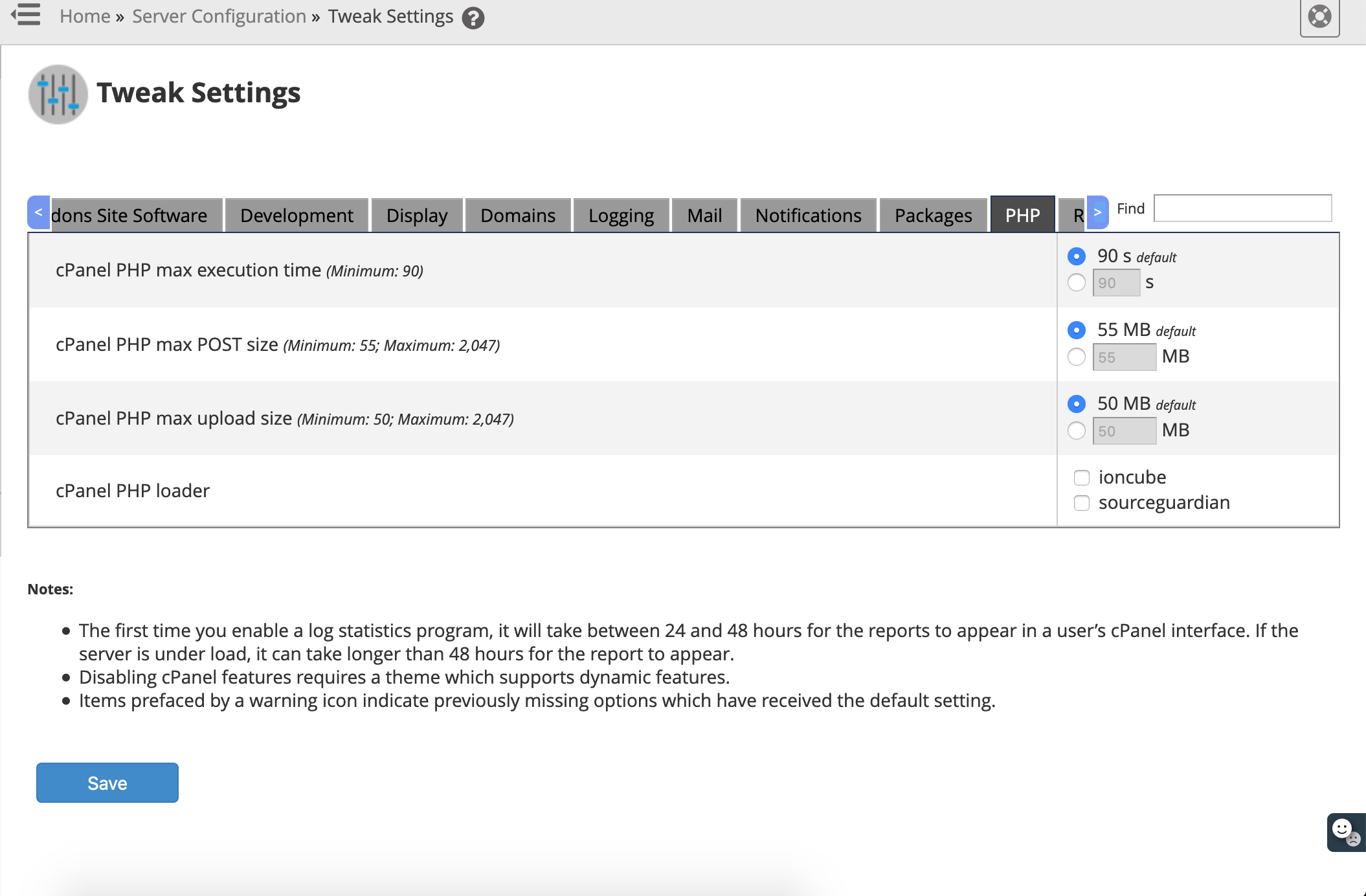 After this has been changed, a modification needs to be made to the Exim configuration to increase the maximum message size. This change is handled through the Advanced Exim Configuration editor.
Once in the advanced editor you will scroll down to Add additional configuration setting, and add the message_size_limit option: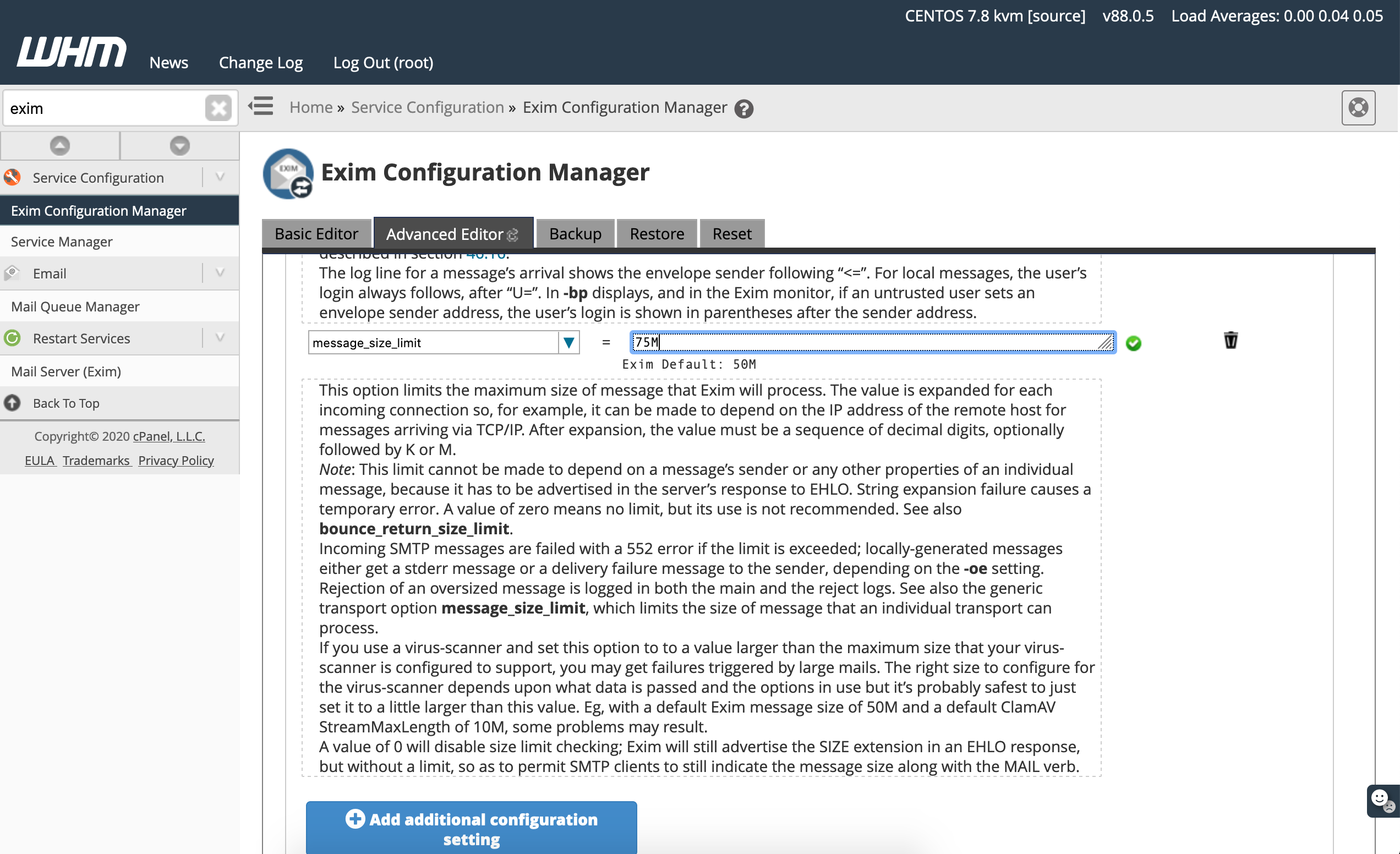 One thing to keep in mind when making this change is that E-mail attachments are encoded using base64 encoding. Base64 encoding typically results in a file attachment size of around 30 percent larger than the original file.
Related Documentation:
https://docs.cpanel.net/whm/server-configuration/tweak-settings/86/#php
https://docs.cpanel.net/whm/service-configuration/exim-configuration-manager/#advanced-editor