Introduction
The article provides a walkthrough of using the File and Directory Restoration feature. The feature works with the cPanel Backup feature.
The account you want to restore the file/directories must exist on the server.
The account backup files must also reside in one of the following directories:
/home
/home2
/home3
/root
/usr
/usr/home
/web
Procedure
1. Log into WHM as 'root'.
2. Navigate to the following location: "WHM: Home / Backup / File and Directory Restoration"
3. Select the account from the list, and click "View Backups"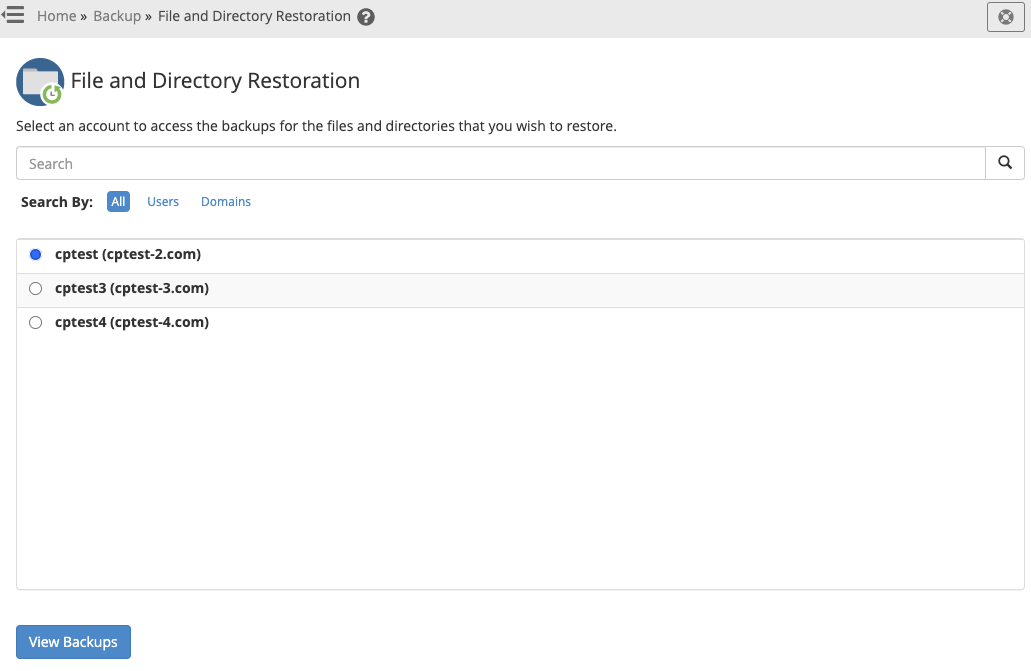 4. Choosing "Enter a Path" allows you to fill out the text box with the file or directory you want to restore.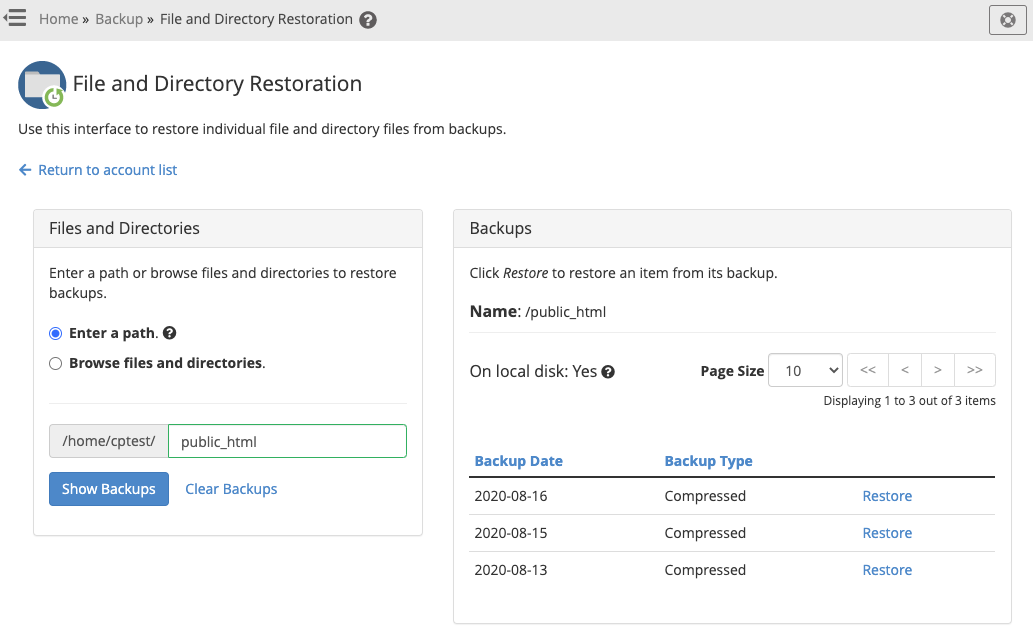 5. Choosing "Browse files and directories" will show a directory list of the contents of the backup file, allowing you to select the "file or directory"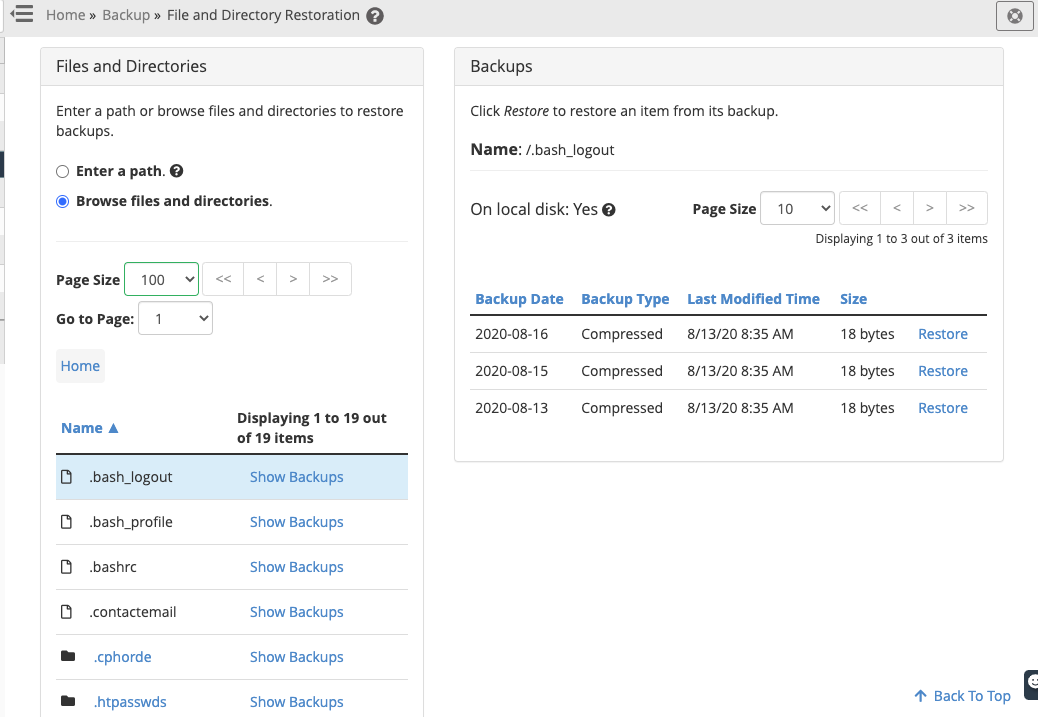 6. Once chosen, the page will add a panel on the right-hand side, which gives you the option of which backup file to restore from (sorted by date).
7. Click "Restore" on the one you wish.
8. Confirm choice "Overwrite and restore?" by selecting "Restore"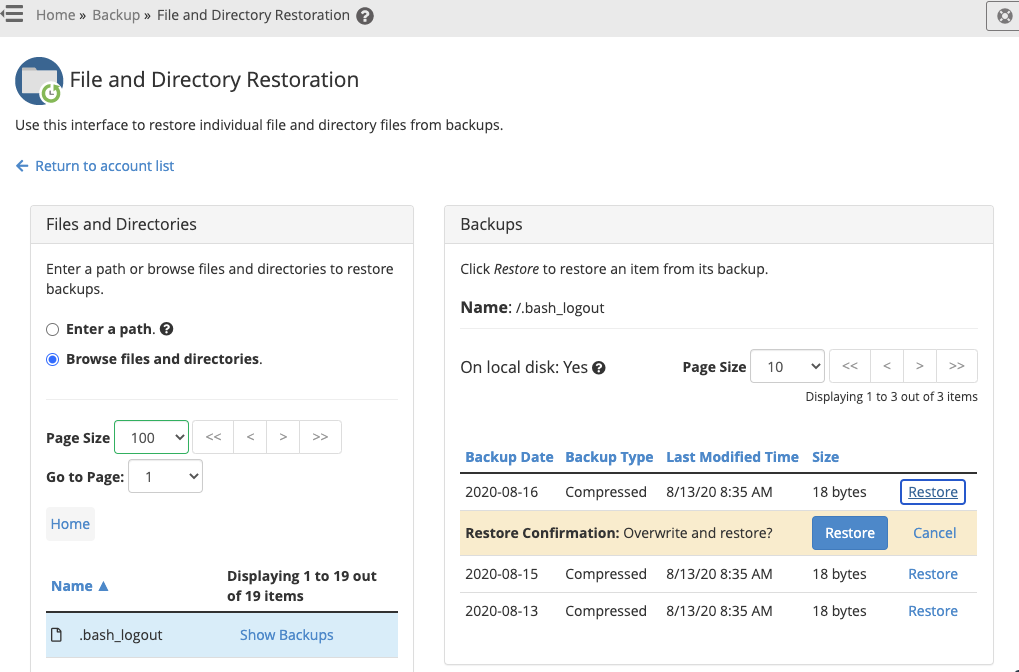 9. The selected file or directory is now restored.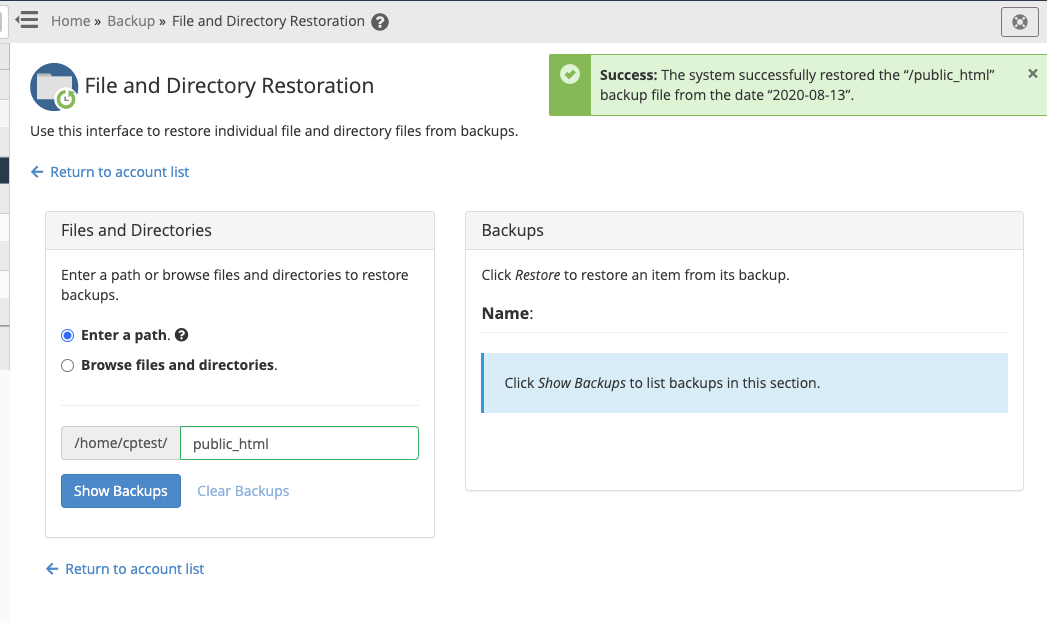 To review the full documentation, please review this article for File and Directory Restoration.