Use the steps below to purchase an SSL Certificate:
1. Log into your WHM with your "root" level password that was provided to you by your web hosting provider.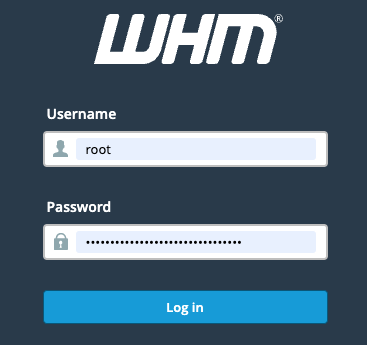 2. Once you are in WHM, navigate to the search field at the top left, then search for "Purchase", and then click on "Purchase and Install an SSL Certificate".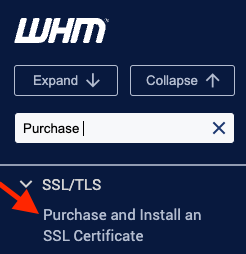 3. On the Purchase and Install an SSL Certificate page you will see the cPanel accounts that you have created. Click on the
button to open the account that you are wanting to purchase the SSL license for.

4. In the SSL/TSL Wizard you will have the ability to select the domain that you are wanting to have SSL secured.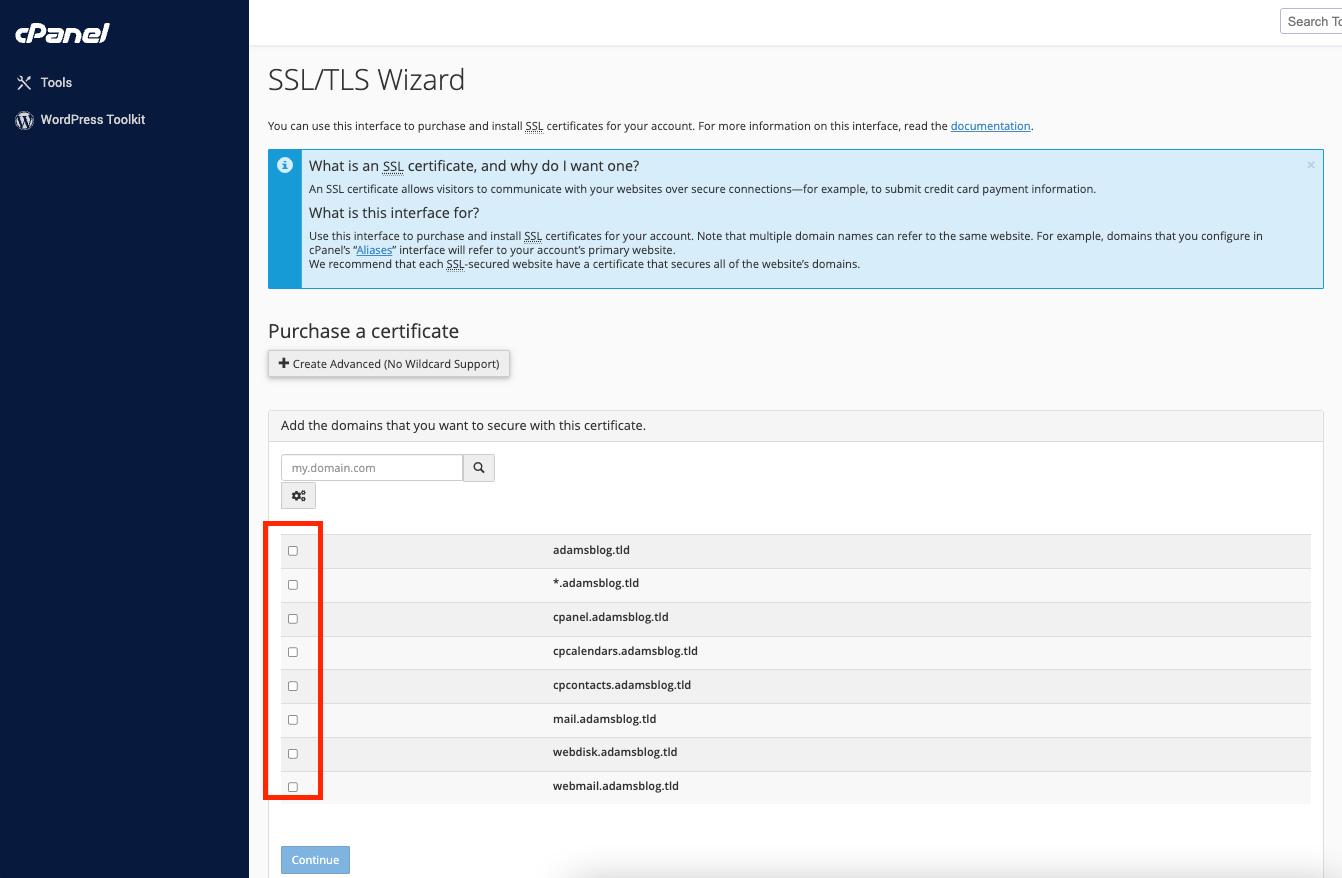 5. The next page will give the opportunity to select the type of SSL certificate. The transaction for the DV SSL is not charged until the license is issued, and the EV and OV SSL certificates are charged immediately.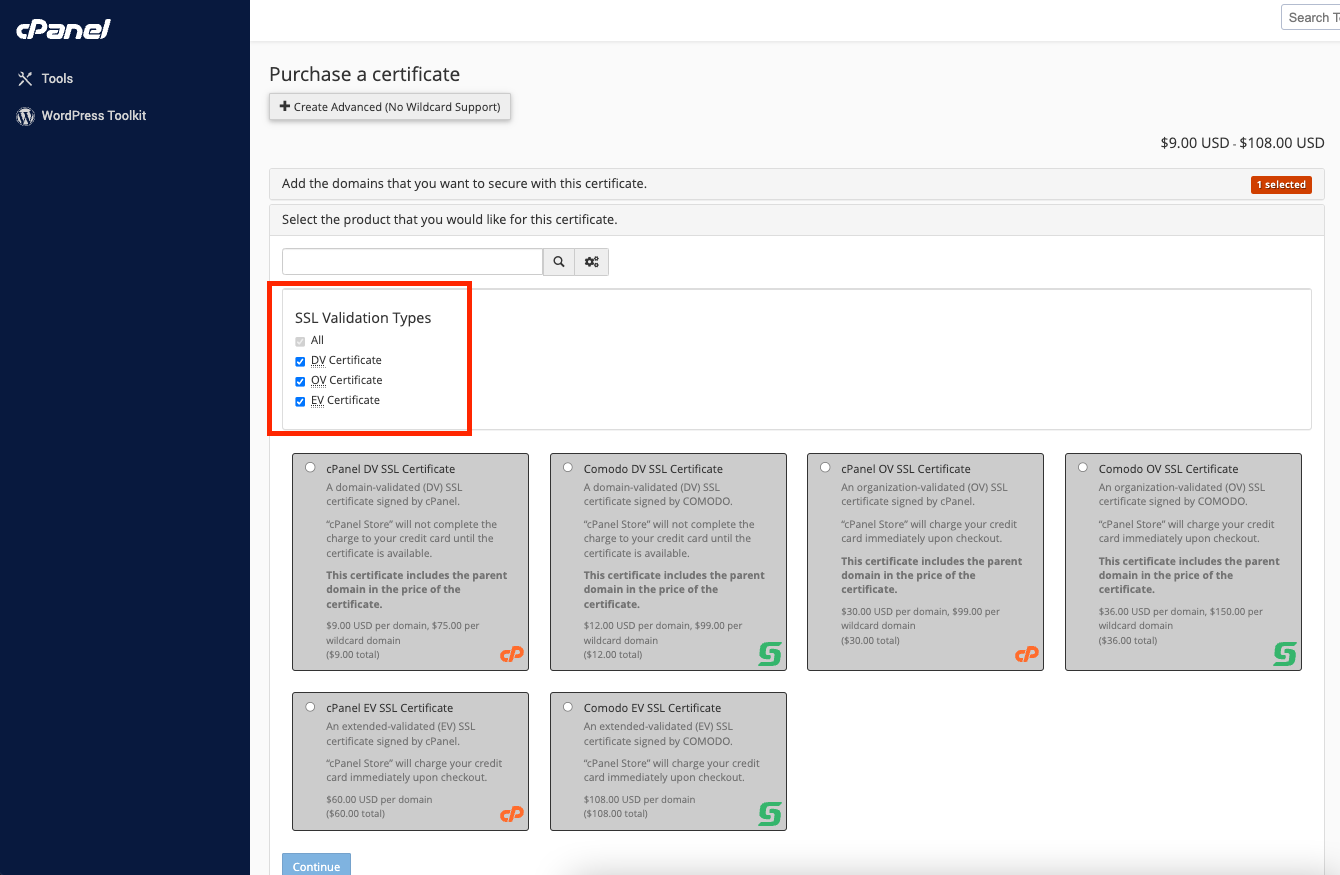 6. When a license is selected, you will be given the option to have a cPanel-signed license or a Sectigo-signed certificate. After an option is chosen, you will then click on

.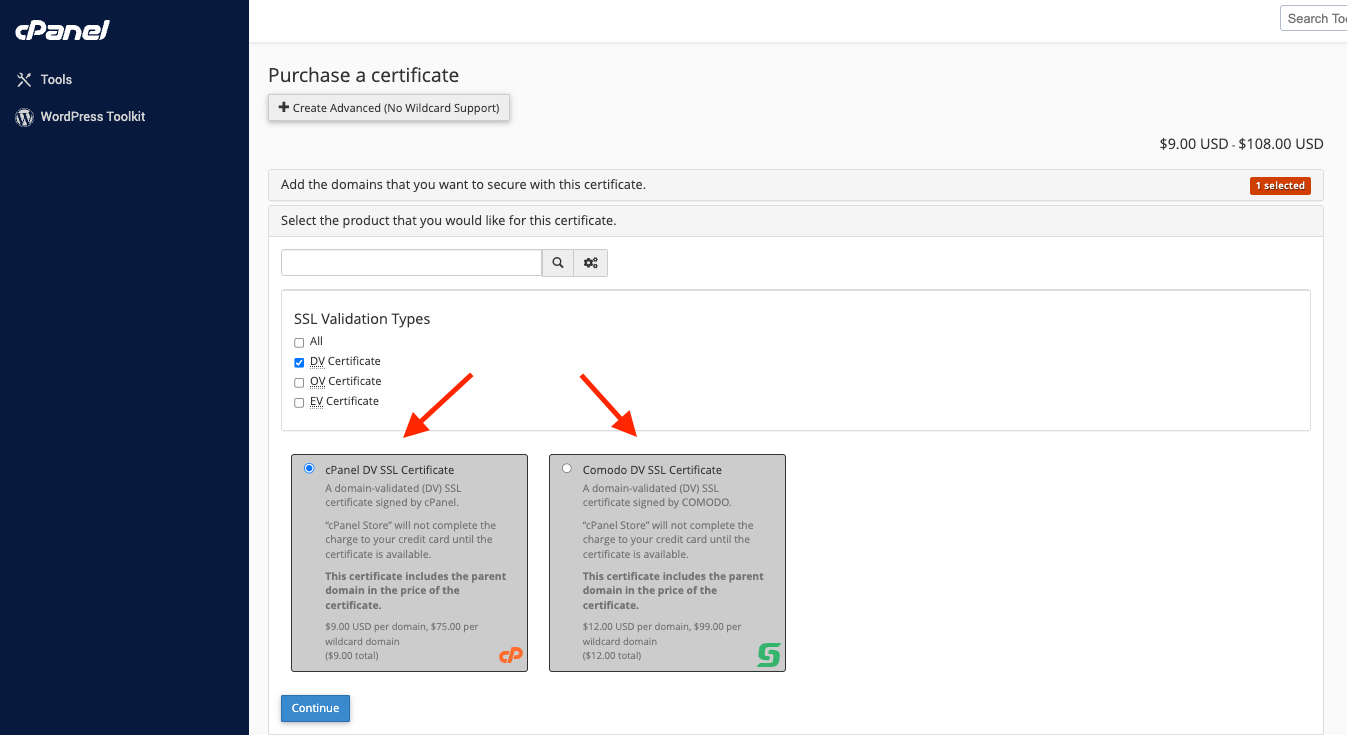 https://cpanel.wiki/display/CS/How+to+Write+a+Deflection+Article includes guidelines for writing a Customer Service article.