If you need to change or modify your PTR record on a Contabo server, this article will provide you the necessary steps.
Procedure
As a first step please login to your Contabo customer control panel.
Now navigate to Reverse DNS Management, where you can edit your PTR record for your VPS or Dedicated server.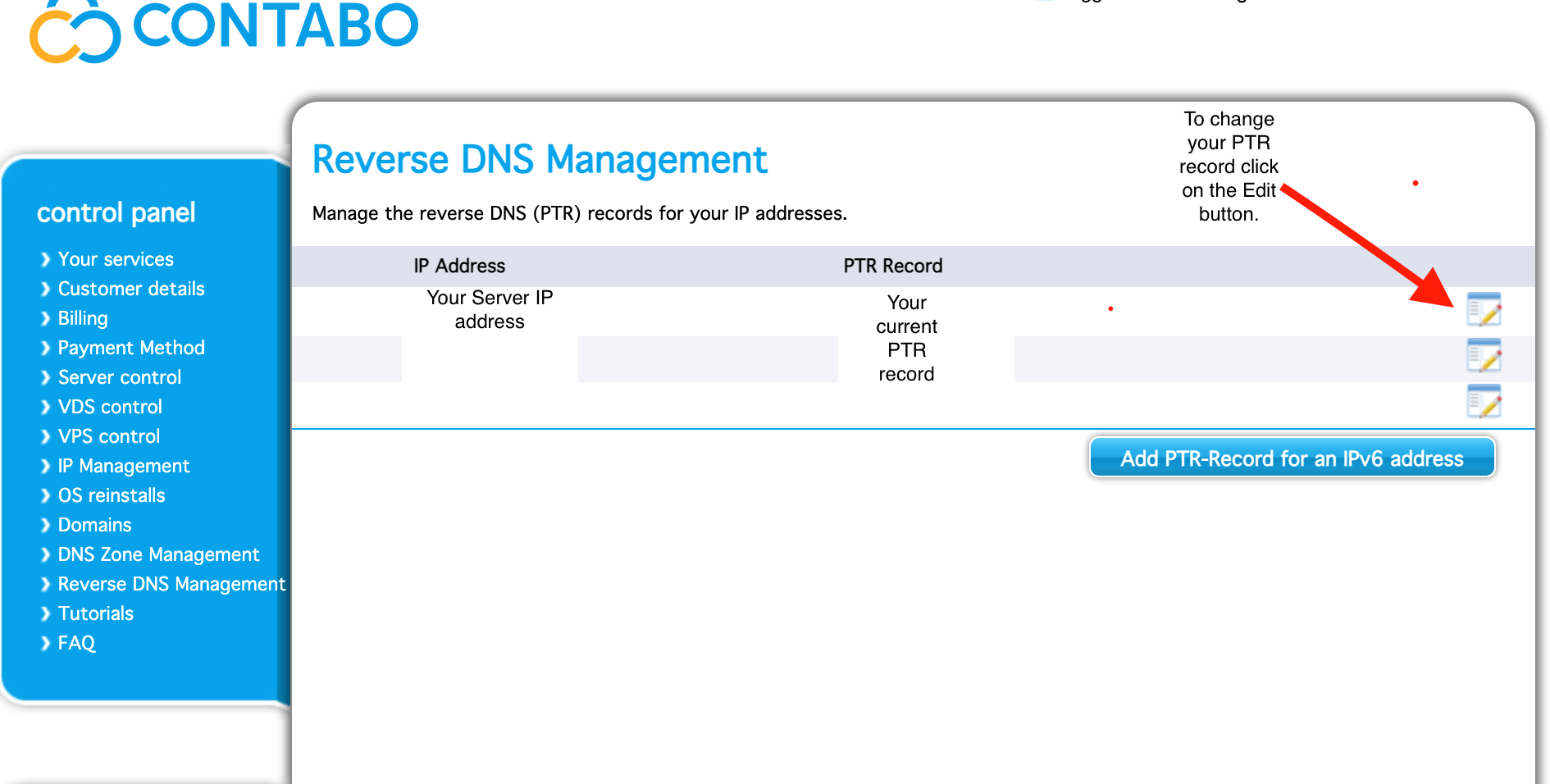 Once you have completed the change, you can verify your PTR record using this article: