Introduction
When accessing cPanel webmail, it is possible to set either Roundcube or Horde as the client that opens automatically. This means you will not get prompted to choose a webmail client upon accessing webmail.
Procedure
You will need to first log into cPanel and then navigate to "Email Accounts". From there, select Check Email next to the account in question and log into your email account. In Roundcube, you will see the "cPanel Webmail Home" option on the left-hand side and you will need to click it. In Horde, you will see this option at the top.
Select the webmail client you want to use from this interface and you can also use the "Open my inbox when I log in" option to set that client to open automatically upon accessing webmail.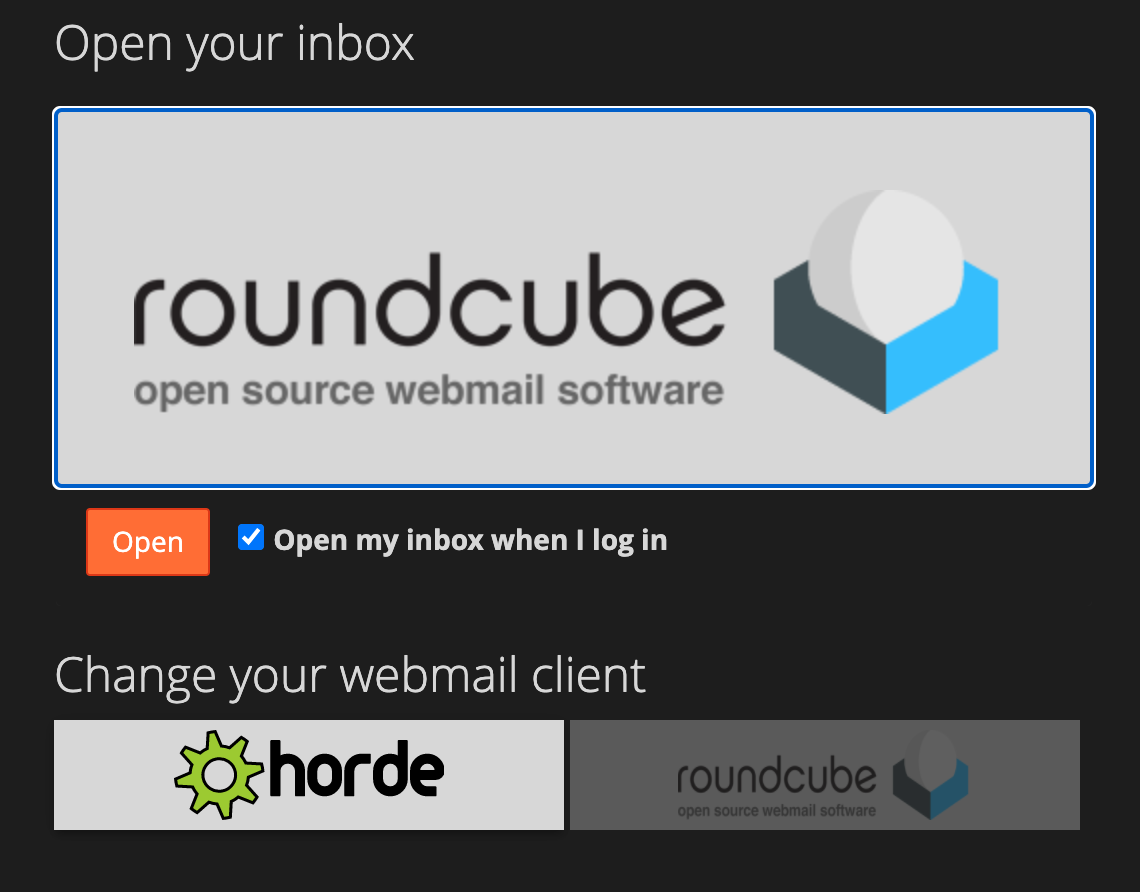 For more information regarding the webmail interface, please see our documentation here.